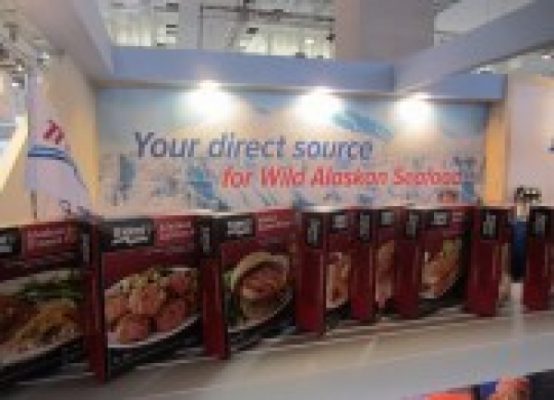 US-based Trident Seafoods has hired an executive from Denmark-based whitefish importer JP Klausen & Co., to oversea raw material sales and trading in Europe.
Trident, which moved into value-added processing in Europe last year with a deal for one of the former Pickenpack Holdings Germany plants, has brought in Willem Appeldorn as managing director sales and marketing.
Appeldorn — known as a specialist in surimi — could not be reached for comment by Undercurrent News, but his Linkedin profile states he joined Trident in January and is responsible for overseeing and leading raw material sales and trading in Europe.
Also, his profile states he will focus on new business development and also strategy development.
He spent 10 years with Nippon Suisan Kaisha-owned JP Klausen, finishing as new business development director. Appeldorn also worked on surimi and pollock block sales and sourcing.
According to Linkedin, Appeldorn will be based in the Netherlands, in Barendrecht, in the Rotterdam area.
In 2014, Trident established an office in the Netherlands, to target sales in Benelux and the UK. At the time, Trident brought in three executives formerly with Welmar Europe.
Stephan Kleemeyer, who is the top Trident executive in Europe and running the former Pickenpack plant in Riepe, Germany, did not respond to a request for comment.
Kleemeyer formerly handled Trident's raw material sales in Europe, but is now more focused on the finished product side after the Riepe plant deal, as well as managing the overall business, a source told Undercurrent.
Last year, Trident added an executive to handle export sales, after closing the deal for the frozen fish plant in July.
The Seattle-based company added Robert Augustin, who was previously director of business development with Appel Feinkost, owned by Heristo Aktiengesellschaft, to its team in Germany.
By Undercurrentnews